Amidst extreme volatility across the market, Ripple has managed to yield well over the last month. It has made its investors rich by a whopping 28.40% in this period.
If we look at the price trend of XRP/USD over the last two months, the coin faced a huge price correction after hitting $0.34 on February 15. After almost 30 days, on March           16, the Ripple price spotted a low at $0.14, and from this price point, it initiated a strong recovery. Currently, it trades above $0.187.
Ripple Price Analysis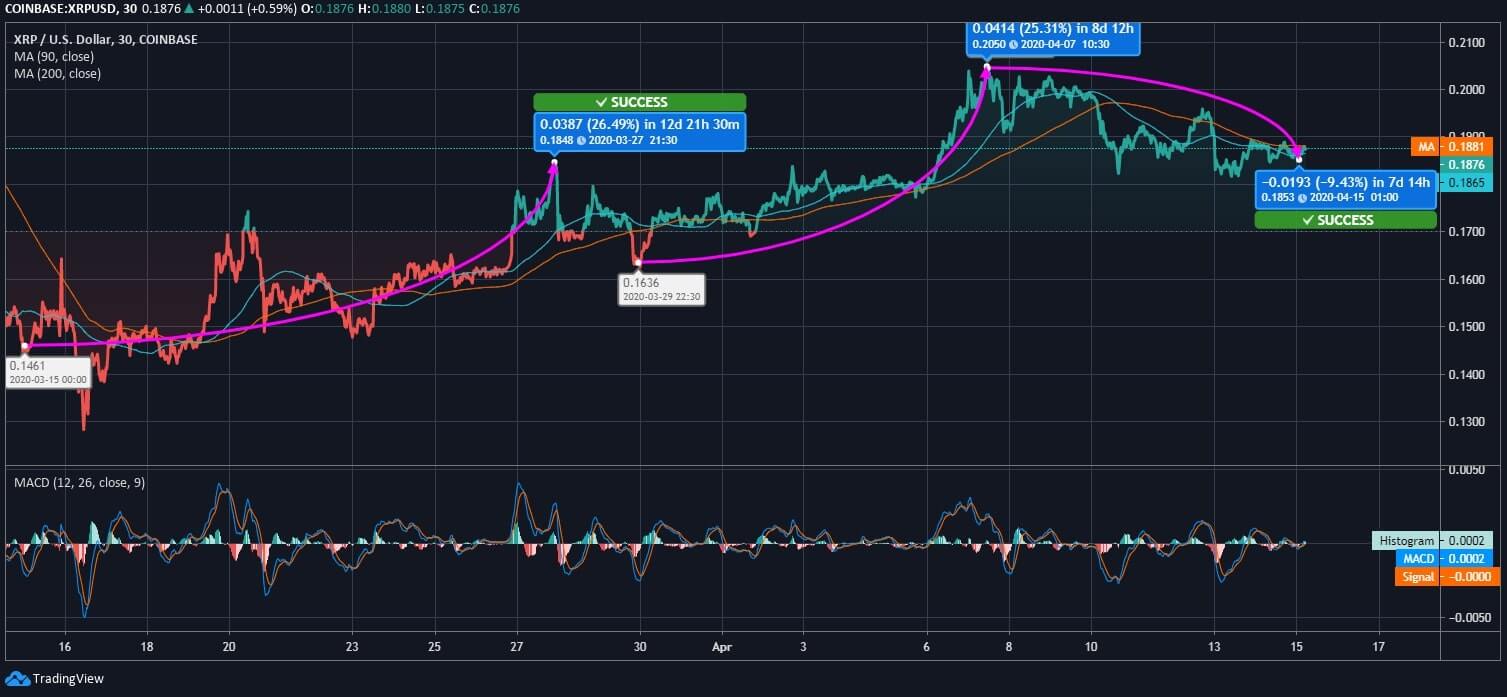 The XRP price was trading at $0.1461 on March 15 when it started a price recovery. By March 27, the coin was up by 26.49% and added $0.0387 to get placed near $0.1848. It was followed by another price hike that occurred between March 29 and April 07. In these eight days, Ripple price gained another $0.0414 and pushed the price to the highest point of the day at $0.2050. However, after crossing the $0.20 mark, the XRP coin started trading downwards, and between April 07 and 15, the price dropped to $0.1853 by 9.43% fall.
As per the current movement, Ripple maintains its price level above its previous support of $0.186 with having support from its 90 days MA at $0.1865. However, the 200-day MA is trending above the current price of XRP. Its MACD line has managed to get over the signal line. However, the gap between the lines is not significant, and the coin may not witness any strong recovery anytime soon.