Ripple price has been suffering for a long time. The situation is not only threatening for XRP but for all the coins as the market is quite volatile. Well, amid the fluctuation, the currency is reflecting improvement signs. Today, Ripple is reflecting downtrend again. The same is anticipated to improve with time.
Ripple Price Prediction
The YTD chart is reflecting a heavy fall in the price of XRP coin. In January, Ripple started the year with a loss of 15.89% as the price slipped from $0.3773 to $0.3174. February reflected a slight uptrend of 1.07%. In March, the coin again fell by 2.67%. The price counters switched from $0.3208 to $0.3122. In the first quarter, Ripple price experienced a fall. From the beginning of the next quarter, there was clear uptrend spotted. The price jumped from $0.3122 to $0.3270 by 4.73%. In May, Ripple price escalated to $0.4409 by 34.84%. In June, the price fell to $0.4080 by 7.45%. Further, July registered a heavy fall. The XRP coin price slipped from $0.4080 to $0.3238 by 20.64%.
In August, the price counters continued to fall and went down to $0.25861. The same trend remained intact in September too. Ripple price touched $0.2411 with a 6.4% regression. The last quarter has just begun. In October, the coin reflected an uptrend by 22.53%. The XRP price jumped to $0.2955 from $0.2411. However, the price is back to $0.2756.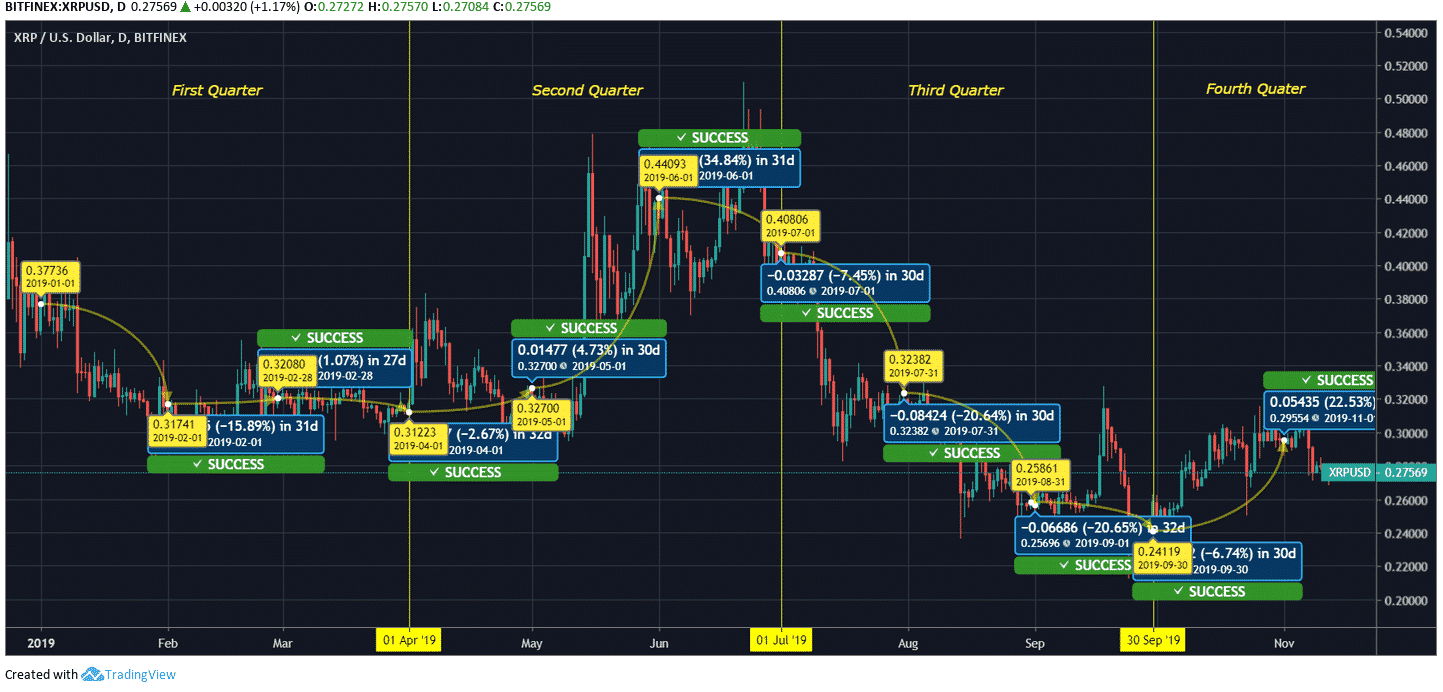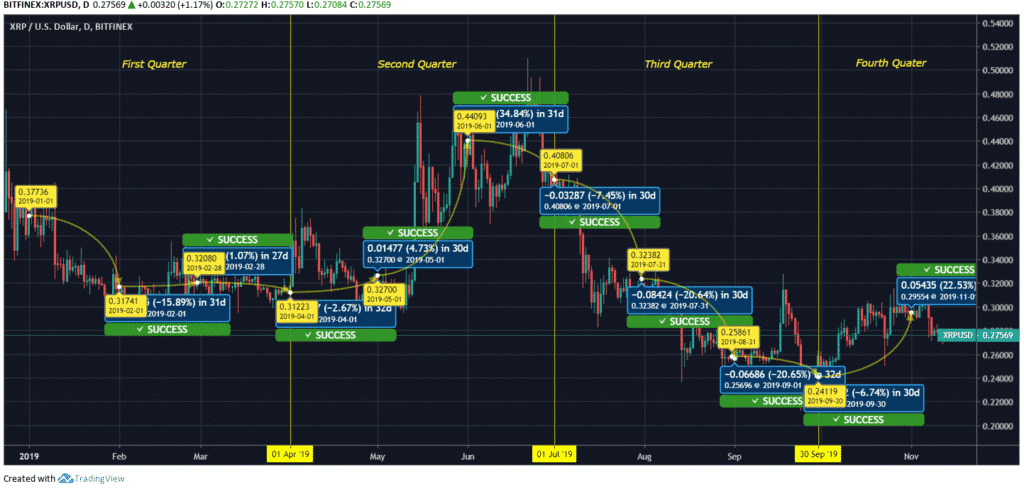 Ripple has given favorable results to traders in the past. The coin went to $0.0480 during the year whereas, now, the price is at $0.275. There is strong anticipation that the coin would shine again in the future.
The traders interested in XRP coin are recommended to pick long-term investment. The short-term investment might not be giving the desired result; hence, we wouldn't vote for the same.