Ripple had opened the week at 0.2789 USD, and over the last seven days, it has lost 6.45%. There have been three major price variations, and they are in the range between 0.2806 USD and 0.2574 USD.
Ripple Price Prediction
Ripple's first variation of the week started on November 11, and over the next 3 days, XRP lost 5.95% to reach 0.2639 USD from 0.2806 USD. On November 14, it started showing weakness again, and by the next day, it lost another 3.92% value and reached the bottom of the week at 0.2574 USD. The last swing happened between November 15 & 17, and in these 2 days, XRP coin gained 0.0085 USD and reached 0.2659 USD.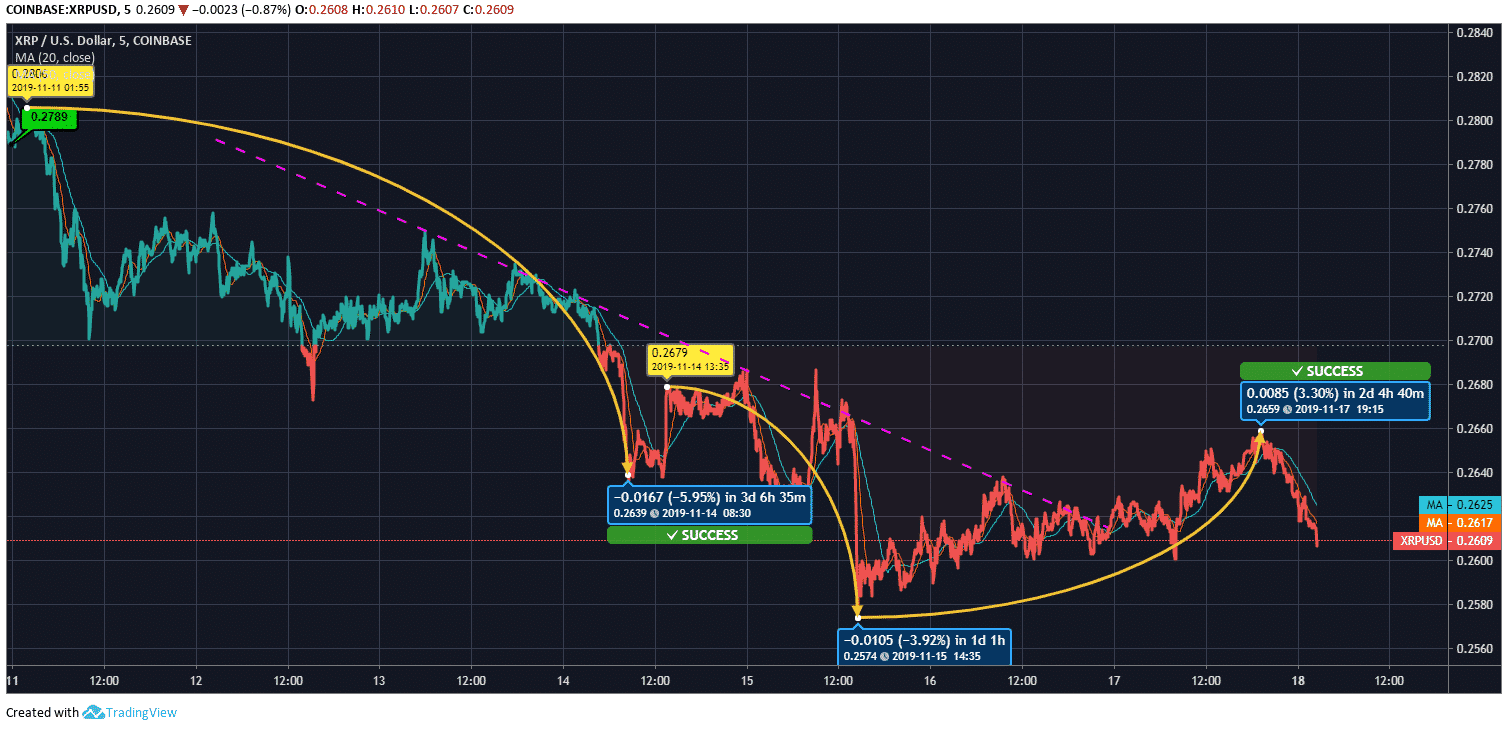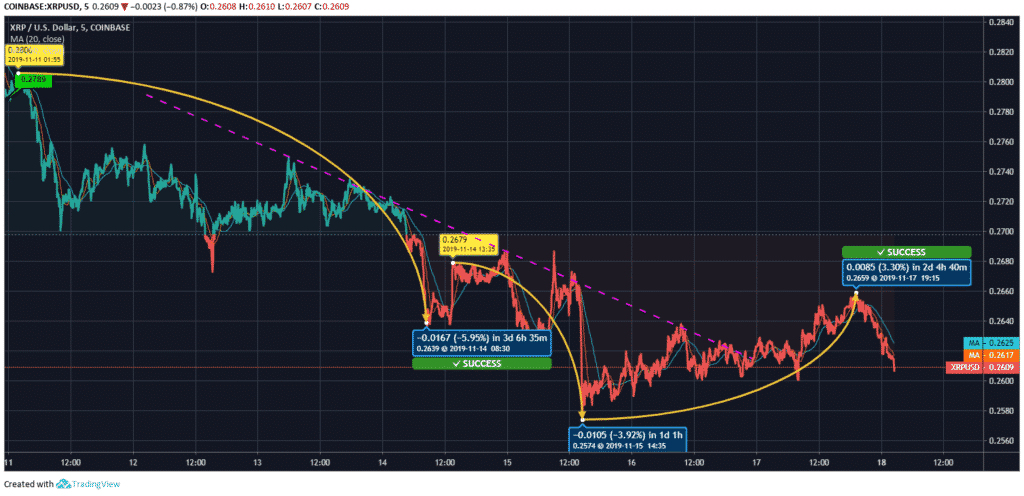 Ripple's market cap on November 11 was 11.910 billion USD, and in these seven days with much volatility, the market cap has shown a marginal decline. It is currently at 11.420 billion USD.
The XRP coin's 20 days average is now at 0.2617 USD, and it's 50 days average is 0.2625 USD. Looking at the averages, it can easily be said that Ripple may not find good and easy days ahead. Yet, it may find a halt at 0.2622 USD soon.