Ripple cryptocurrency was exhibiting marginal upsurge in the last ten days of January. The upward momentum strengthened during the beginning of February. The same helped XRP coin to breach $0.339. However, the currency couldn't stay untouched by selling pressure. We are positive that the coin would begin the recovery soon. The first quarter of 2020 is likely to observe hefty improvement in the price.
Ripple Price Prediction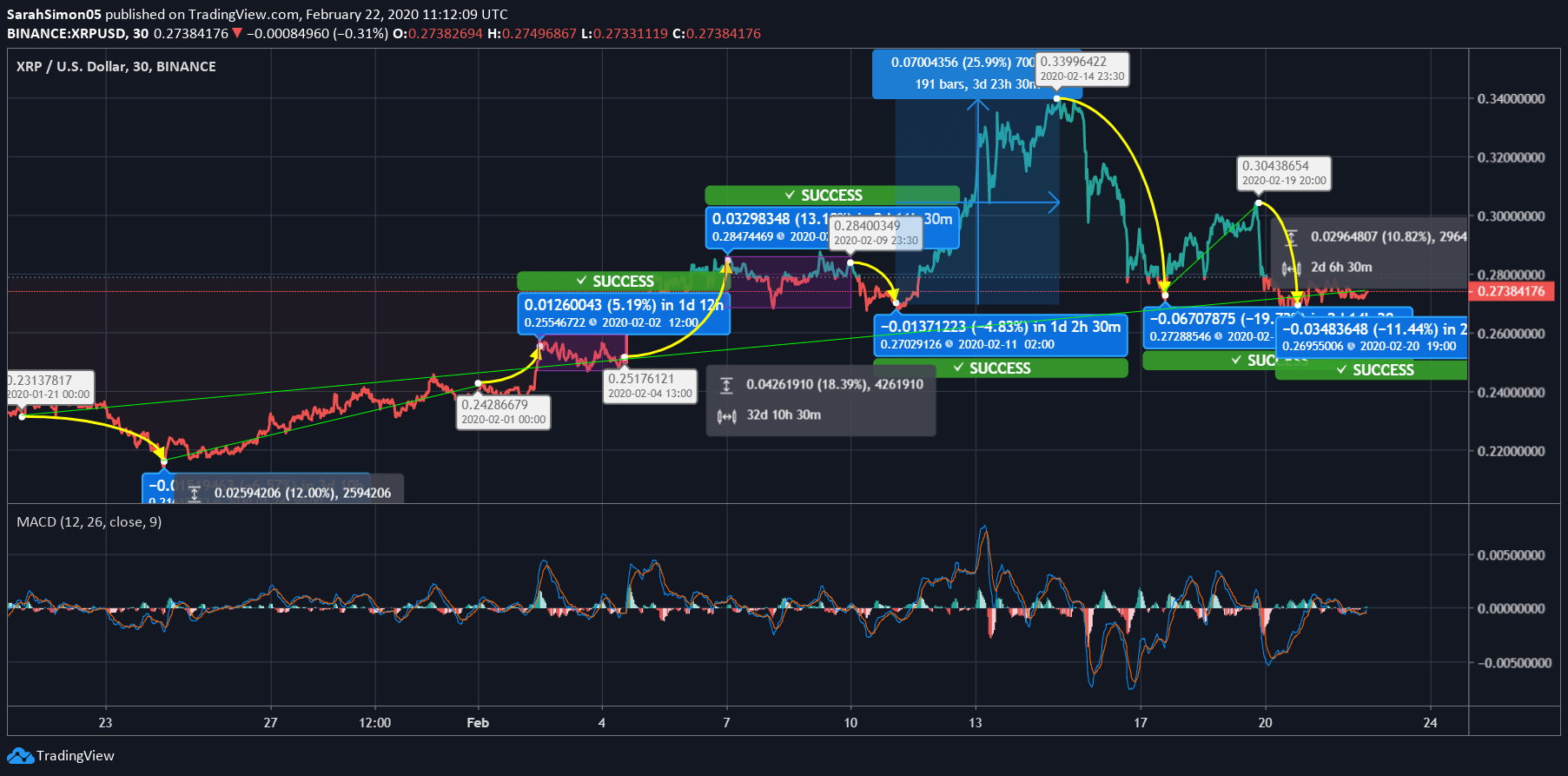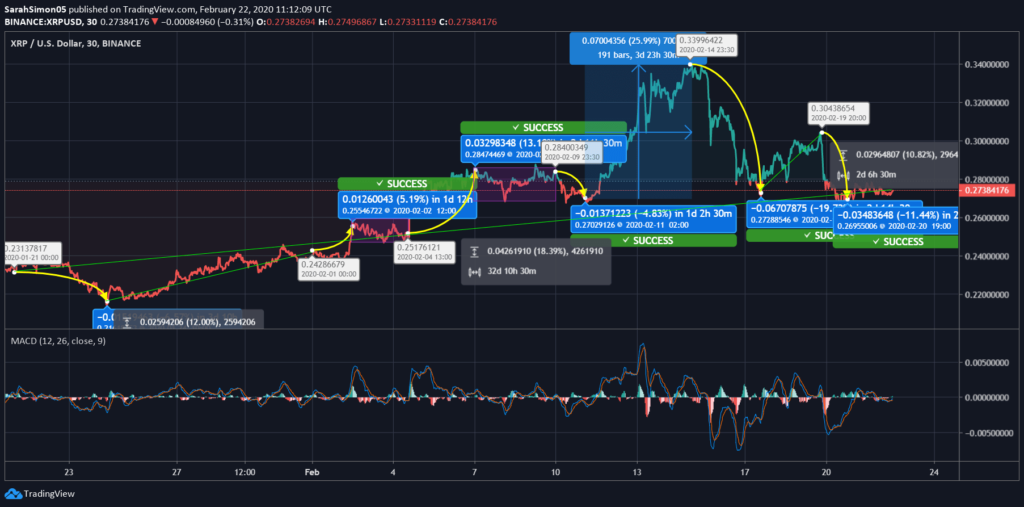 XRP price was at $0.231 at the beginning of January 21. In the next three days, the price dropped to $0.216 by 6.57% fall. Ripple price escalated to $0.242 by a 12% hike in the next seven days. The month closed at the same level. February began with a slight improvement, and the price counters moved from $0.242 to $0.255 by a moderate hike of 5.19%. The currency held itself tight around $0.251, and then, it escalated to $0.284 by a massive hike of 13.12%. Ripple cryptocurrency locked itself around the same level till February 09, and later, it dribbled to $0.270 by 4.83%.
In the next three days, XRP price improved to $0.339 by a huge hike of 25.99%, but the currency couldn't hold itself tight at the same level for long and dropped to $0.272. On February 20, the Ripple price was $0.304, and then, it faced a steep fall and reached $0.269 by 11.44%. The month-long movement exhibited 18.39% progression despite the recent fall. XRP coin might experience an upsurge in the coming hours as it has marked slight improvement and touched $0.273.