Ripple price, like other major altcoins, has been showing varying price fluctuations due to the speculative nature of the crypto market. With the crypto market being still bearish, the price of XRP coin continues to be below the baseline. If we look at the price movement of the past one-month, it shows the Ripple price again sliding in the lower range.
Ripple Price Prediction:
XRP price had a good run before the onset of the bearish phase in the crypto market in July. The coin started the month on a great stride and reached $0.3097 on November 07. It fell on the next day at $0.2726, showing a downward movement to the extent of 11.96%. On November 10, the Ripple price rose to $0.2830. On November 25, the XRP price went on a bearish mode and went below the baseline at $0.2161. The price of Ripple could manage to make a recovery on November 29 when the price reached $0.2311 showing a jump of 6.94%. Currently, Ripple's price is at $0.2233 showing a downward variation to the tune of 3.37%.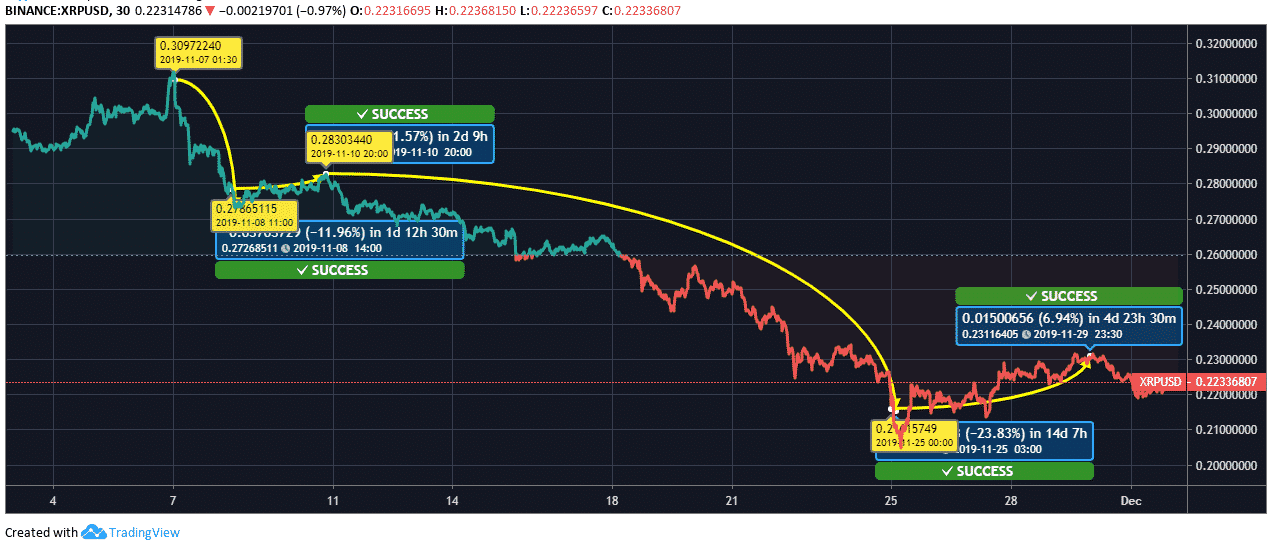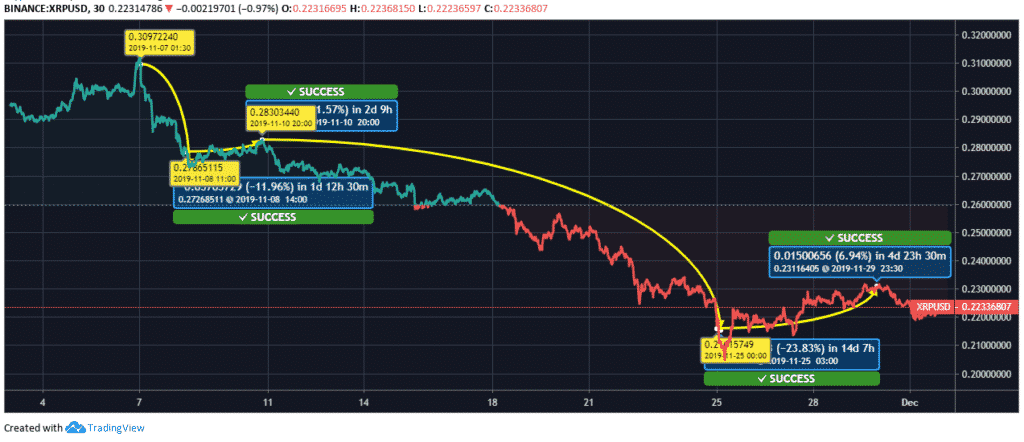 XRP is trying to regain its upward momentum, but with the ongoing bearish phase in the crypto market, the going is not easy for the coin. Analysts are, however, confident in the future of the coin as Ripple has, in the past, shown its mettle at regular intervals.
Current investors should not despair and hold on to their investments as the current bearish sentiment will not give many positive returns. However, day traders can continue to trade as there have been varying price moments for XRP which could give decent gains.