Ripple loses 16.20% in the last 90 days
The next halt may come at $0.22
After days of struggle, the Ripple price has finally gone below 0.24 USD, and it makes an overall loss of 16.20% over the last three months. The last 90 days can be divided into four major price shifts in the range between 0.32 USD and 0.22 USD.
Ripple Price Analysis:
XRP coin price was being traded at 0.2765 USD at the opening of August 24, and it got a hike of 15.88% to touch 0.3204 USD by September 18. It was followed by a freefall of 26.73% that cost it 0.0855 USD and pushed Ripple's price to 0.2344 USD by September 25. From there, XRP coin showed signs of strength, and over the next 42 days, it gained 32.64% to go as high as 0.3109 USD after adding 0.0765 USD. The last variation happened between November 06 & 22, and in these 15 days, Ripple lost 0.0833 USD to touch 0.2276 USD.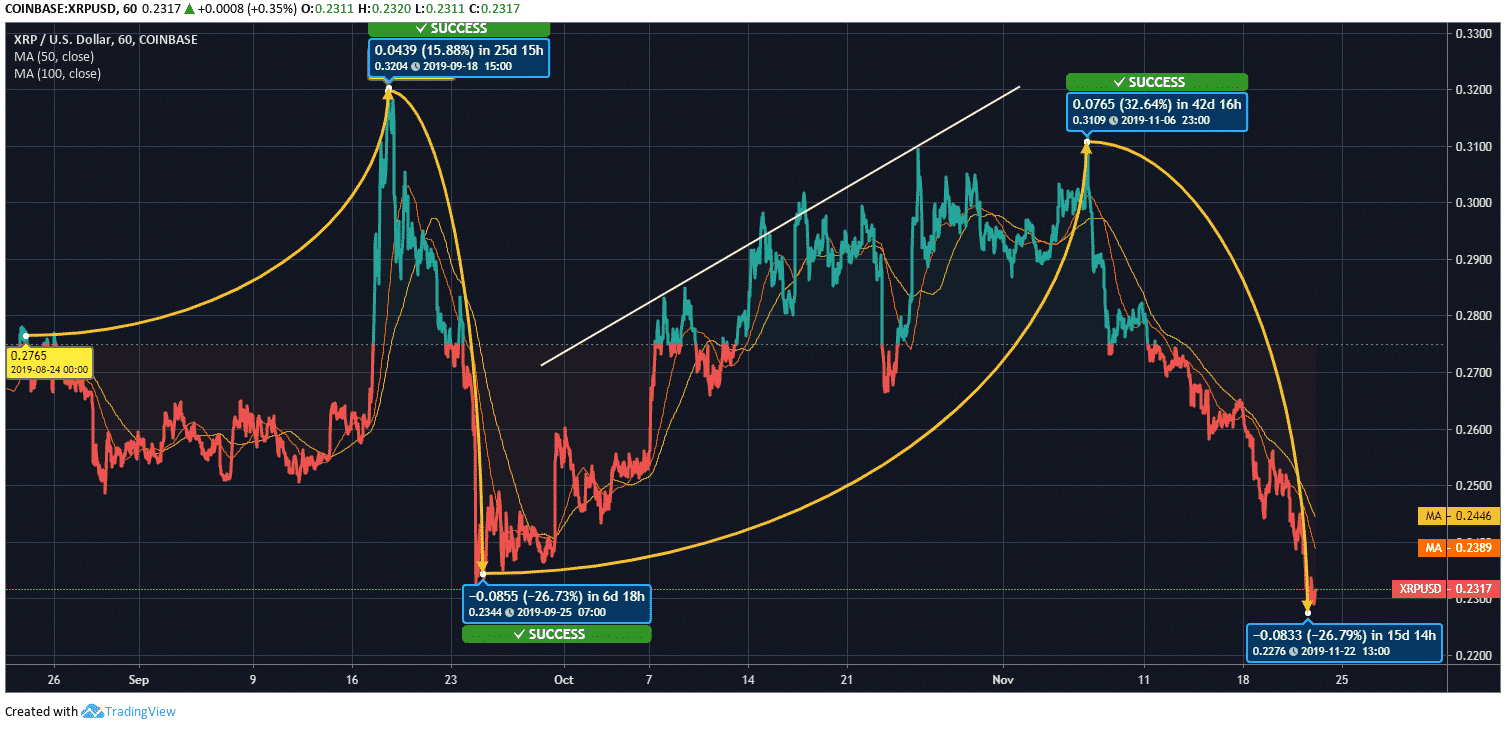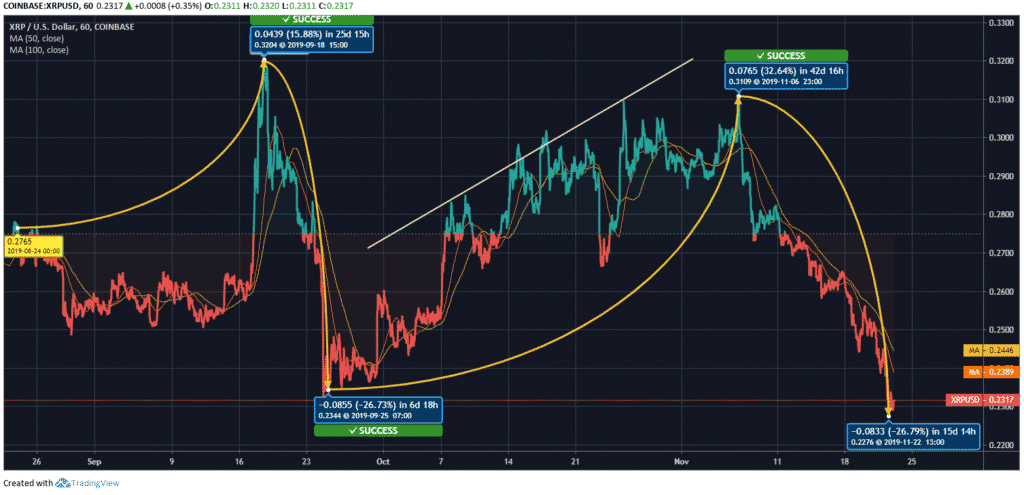 Ripple's 50 days MA stands at 0.2389 USD, and it's 100 days MA is at 0.2446 USD. The current price at 0.2317 USD is less than both the averages. XRP coin may soon find the support of 0.22 USD.
| | |
| --- | --- |
| Ripple (XRP) | Resistance and Support Levels |
| 1st Resistance | $0.243449 |
| 2nd Resistance | $0.255298 |
| 3rd Resistance | $0.264179 |
| 1st Support | $0.222719 |
| 2nd Support | $0.213838 |
| 3rd Support | $0.201989 |